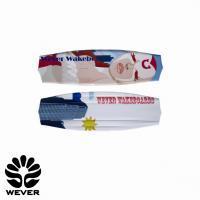 Wakeboard
&nbsp
Wever Wakeboard Info

WEVER is one of the only few manufacturers in the world making RIM (Reaction Injection Molding) Wakeboards. The new molding process makes for a board that is lightweight, yet durable enough to withstand pounding. Our boards are suitable for riders of all levels of expertise.
Wakeboard Construction:
RIM core reinforced with fiberglass with PBT top and bottom sublimated with graphics of your own design.
Customization:
WEVER wakeboard molds are available upon request
Permanent sublimated graphics of your own design on PBT
Choice of gloss or matt finish boards