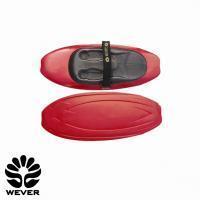 Rotational Molded Kneeboards
&nbsp
Wever Kneeboard Info

WEVER is one of the biggest manufacturers of roto-molded kneeboards in the water sports industry. We have had excellent feedbacks of our high quality boards from many of our long-term customers. In addition to roto-molded kneeboards, WEVER is always capable of manufacturing any roto-molded products according to OEM customers' requirements.
Material:
Polyethylene, Polypropylene, Polycarbonate or Acrylonitrile Butadiene Styrene
Construction:
Roto-molded shell with polyurethane core
EVA Kneepad with polyurethane filling
Alternative material and construction method maybe available upon request.